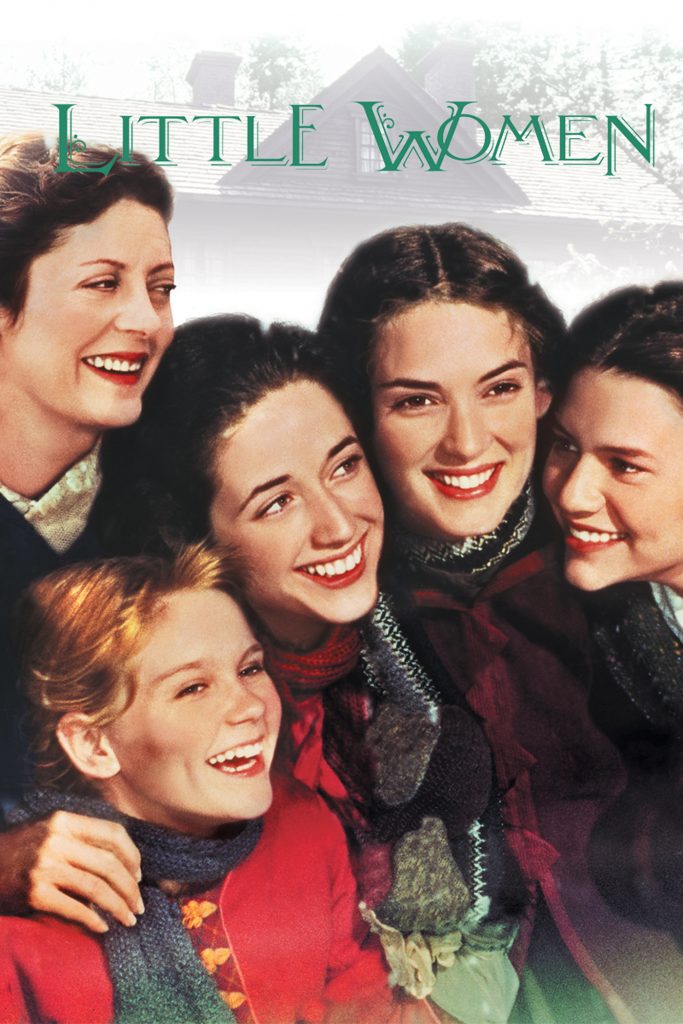 AVAILABLE ON 4K DIGITAL IN HIGH DYNAMIC RANGE ON DECEMBER 3RD
Winona Ryder (in an Oscar® nominated role) and Academy Award® winner Susan Sarandon (1995 Best Actress, Dead Man Walking) star in this "affectionate, superbly acted" (Los Angeles Times) family favorite. With her husband off at war, Marmee (Sarandon) is left alone to raise their four daughters, her LITTLE WOMEN. There is the spirited Jo (Ryder); conservative Meg (Trini Alvarado, Paulie); fragile Beth (Claire Danes, William Shakespeare's Romeo & Juliet); and romantic Amy (played at different ages by Kristen Dunst, Wag the Dog, and Samantha Mathis, Broken Arrow). As the years pass, the sisters share some of the most cherished and painful memories of self-discovery, as Marmee and Aunt March (Mary Wickes, The Man Who Came to Dinner) guide them through issues of independence, romance and virtue. Gabriel Byrne (End of Days), Eric Stoltz (TV's "Chicago Hope") and Christian Bale (The Portrait of a Lady) co-star in this "handcrafted valentine" (Newsweek) of a film.
AWARDS
Winona Ryder: Academy Award nominee, Best Actress, 1994
Colleen Atwood: Academy Award nominee, Best Costume Design, 1994
Thomas Newman: Academy Award nominee, Best Music, Original Score, 1994
 CAST AND CREW
Cast: Winona Ryder, Gabriel Byrne, Trini Alvarado, Samantha Mathis, Kirsten Dunst, Claire Danes, Christian Bale, Eric Stoltz, Mary Wickes and Susan Sarandon
Director: Gillian Armstrong
Screenplay by: Robin Swicord
Producer: Denise Di Novi
The post LITTLE WOMEN-THE BELOVED FAMILY CLASSIC TURNS 25 appeared first on Savings with Denise.
---